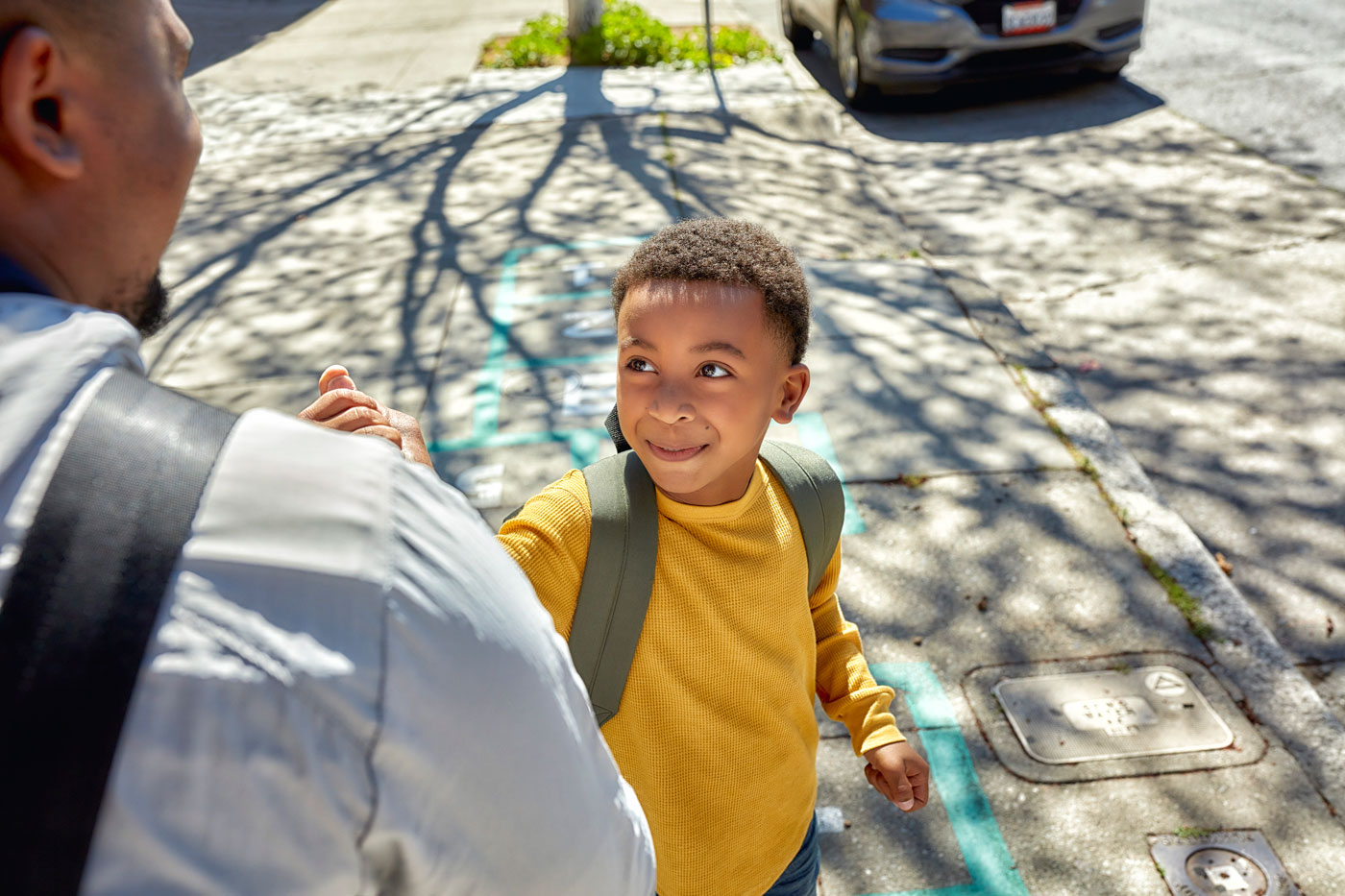 School Toolkit
Share these resources with your families to help get them registered for CalKIDS.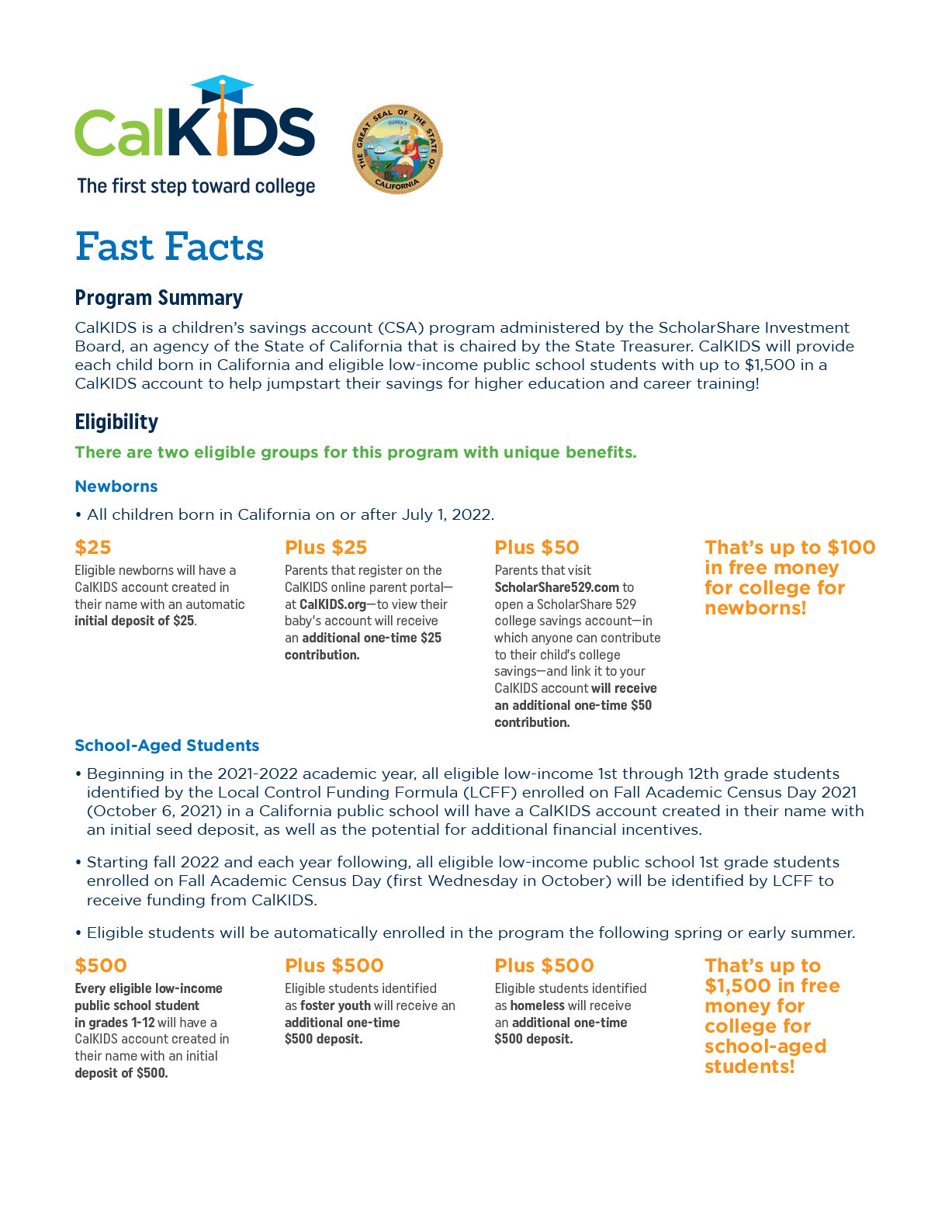 Fast Facts
Review this fact sheet on CalKIDS.
Blog Article
Include in any forums, social platforms, or community boards.
LED Announcement
Post this simple message on LED boards on campus.
Digital Content
Include in emails to families.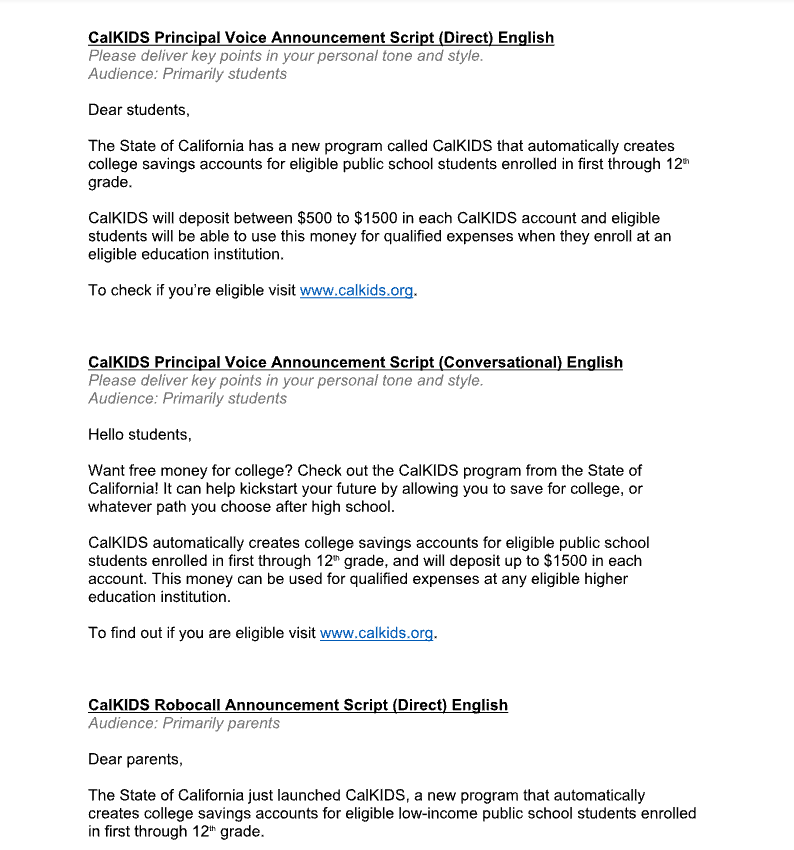 Robo Call and Principal Announcement Script
Use this for any announcements or automated calls sent to parents or students.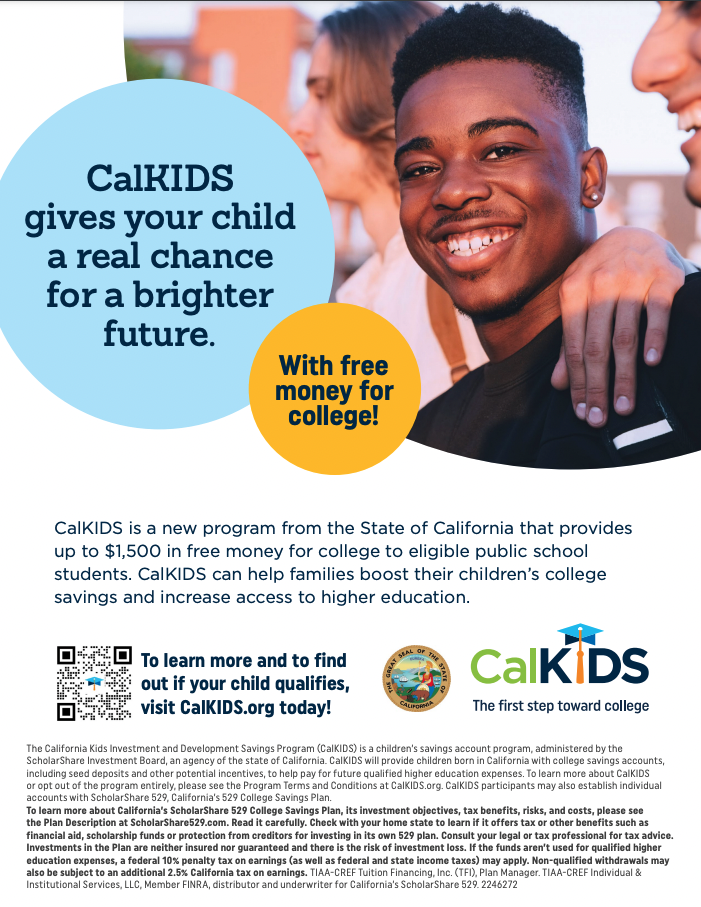 Flyers
Promotional flyer for eligible families with public school students that can be emailed or printed and distributed.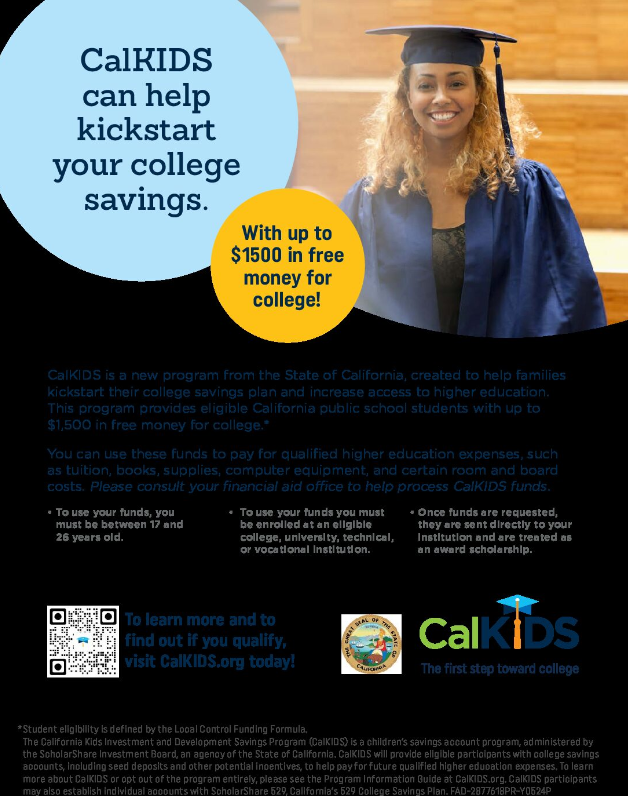 Higher Education Flyer
Posters
Posters can be printed to the ideal size of 11×17 and placed around campus. It's best used at locations where students, parents, faculty, and administrators gather.
Partner Press Release
Use to tailor a release your school can share with any local publication or news station.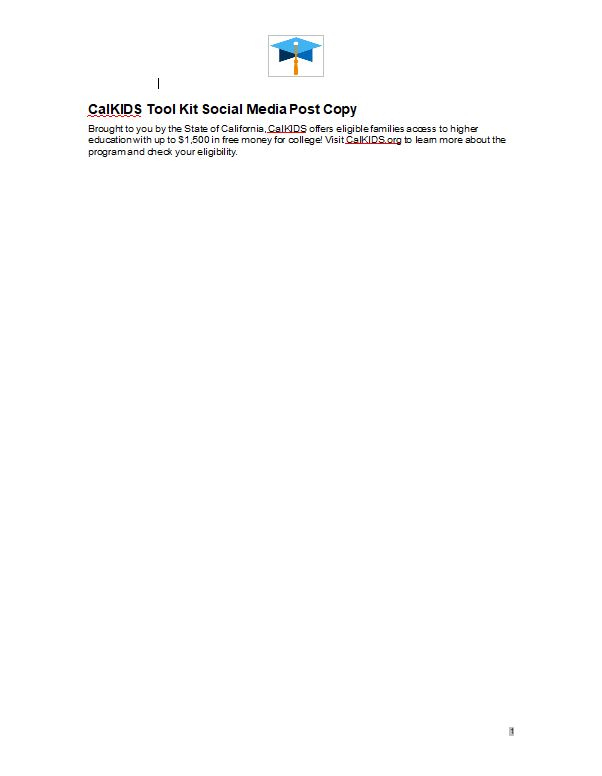 Social media posts copy for Twitter and Facebook
Images
Images to alert your community of your partnership with CalKIDS. (JPGs)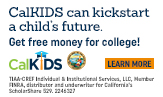 Web Buttons
Add these to any digital locations that may be appropriate.
Link a ScholarShare 529 Account Today
Learn how to maximize your savings by linking a new or existing ScholarShare 529 account.
CalKIDS Registration Instructions